DIEM is a scientific journal that consolidates the research papers from the DIEM conference (Dubrovnik International Economic Meeting), and is issued by the University of Dubrovnik. It publishes high quality papers that contribute to the theoretical, methodological and empirical findings in the complex field of economics and aims at familiarizing the national and international scientific and professional community with it.
It is co-financed by the Ministry of Science and Education of the Republic of Croatia.

DIEM focuses on topics from all fields in economics and interrelated fields in the following areas:
Banking and accounting
Business statistics/econometrics
Controlling
Corporate governance
Corporate social responsibility
Crisis management
E-Business and E-government
Economic growth and macroeconomic management
Education, universities and lifelong learning
Environmental economics
Regulation and management
EU and new member states
Financial markets and regulation
Infrastructure, transport and economics
Innovation and innovative business models
Insurance and risk management
International finance
IT management
Labour economics and HRM
Leadership
Marketing
Management
Mass media and economics
Microeconomics
Organizationa in new business environment
Organizational change and sustainability
Projects – efficient mechanism of innovation and entrepreneurship
Public finance
Quality management
Region and regional development
Risk assessment and management
SME and entrepreneurship
Social capital
Social entrepreneurship
Strategic management and monetary policy
Strategy and competitiveness
Sustainable development
Taxation and the green economy
Tourism
Trade and international trade
Transparency, ethics in business and policy making.

Paper Submission process
DIEM papers are reviewed using a 'double-blind' process where identity of neither authors or reviewers is revealed. Authors need to submit two versions of their papers, a 'full' one which will be seen only by the handling Editor, and a 'blinded' version in which the names and addresses of authors have been removed and any identifying references have been suitably anonymised (the version sent to reviewers).
Submitted papers are first considered by the Editor to whom they were submitted. Papers that do not fall within the scope of DIEM are 'desk-rejected'. (Those that are borderline may be sent to the member of DIEM Editorial Board who is a specialist on that topic for advice.)
Papers that, while they address DIEM issue, do so in a manner that is more appropriate for publication in other disciplinary journal, may also be desk-rejected (again following specialist advice from an member of DIEM Editorial Board). In addition, papers that fail to meet a minimum threshold for quality and originality will be rejected without being sent out to reviewers.
Papers passing through this initial editorial scrutiny are then typically sent out to two reviewers. If one or more of these turns down the invitation to provide a review, other reviewers will subsequently be appointed. Normally, at least two authoritative reviews are needed before the handling Editor can make a decision as to whether to accept, reject, or ask for a 'revise and resubmit' of the submitted paper.
When returning the paper with the accepted reviewer's suggestions, the authors also have to submit a cover letter stating the changes that have been made in the paper with the page number.
DIEM is published once a year since 2019. The papers must be submitted according to the invitation letter of the DIEM Conference Organizing Committee.
If you need any further information, please feel free to contact our editorial board e-mail: info@diem-dubrovnik.com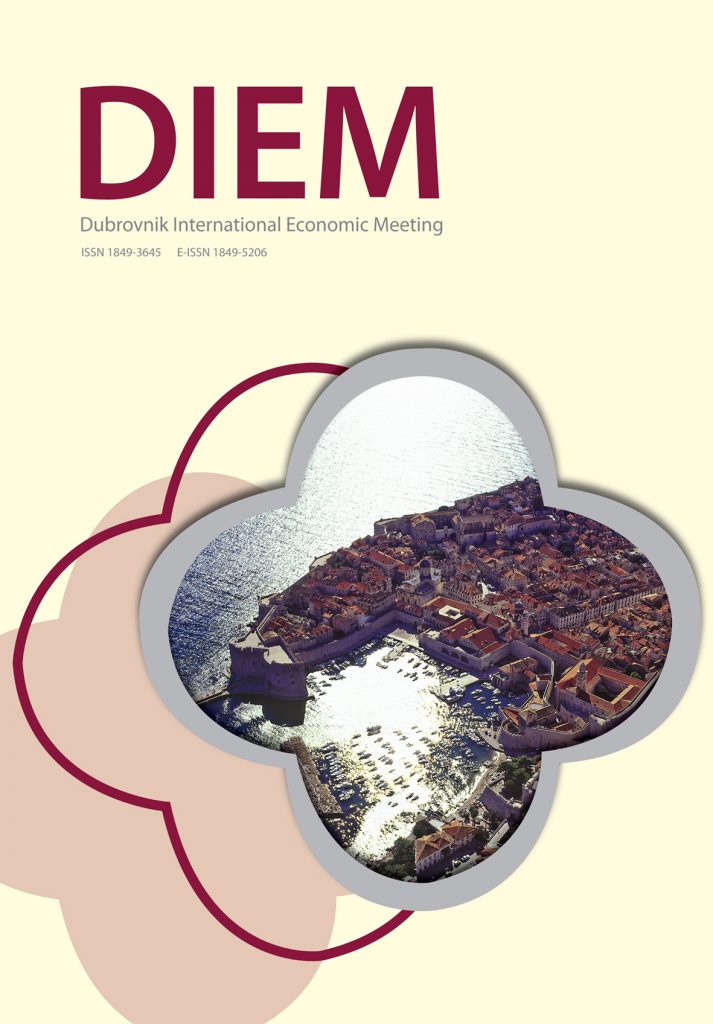 IMPORTANT LINKS